OBSERVATIONS OF TRANSLATION / LA TRADUZIONE COME NEGOZIAZIONE
AS A NEGOTIATION ON THE EXAMPLE OF THE ITALIAN TRANSLATION OF SARAJEVSKI MARLBORO BY MILJENKO JERGOVIĆ / CONSIDERAZIONI SULL'ESEMPIO DELLA TRADUZIONE ITALIANA DI SARAJEVSKI MARLBORO (LE MARLBORO DI SARAJEVO) DI MILJENKO JERGOVIĆ
Nada Županović Filipin

Faculty of humanities and social sciences, University of Zagreb / Filozofski fakultet Sveučilišta u Zagrebu

Mia Brnovic

MB Translation & Localization, Zagreb, Croatia/ MB Translation & Localization, Zagreb, Hrvatska
Keywords:
translation, culture-specific items, the acts of negotiating, acceptability, adequateness, translation strategies
Abstract
The goal of our research was to study processes that take place in translation and compare culture-specific items in the source text to their equivalents in the target text. In the first part of the paper we examined certain theoretical aspects of translation, while in the second part we carried out a comparative traductological analysis employing the previously-presented theories. The analysis focuses on the treatment of culture-specific items in Le Marlboro di Sarajevo, Ljiljana Avirović's Italian translation of Miljenko Jergović's book Sarajevski Marlboro. Analysing both the source and target text, we tried to establish similarities and differences that emerge when translating culture-specific items that are frequently considered untranslatable. Finally, referring to individual examples, we discussed the overall orientation of the Italian text and tried to establish whether the translation is more oriented towards the adequateness of cultural items in the source language and culture (source oriented) or towards their acceptability in the target language and culture (target oriented).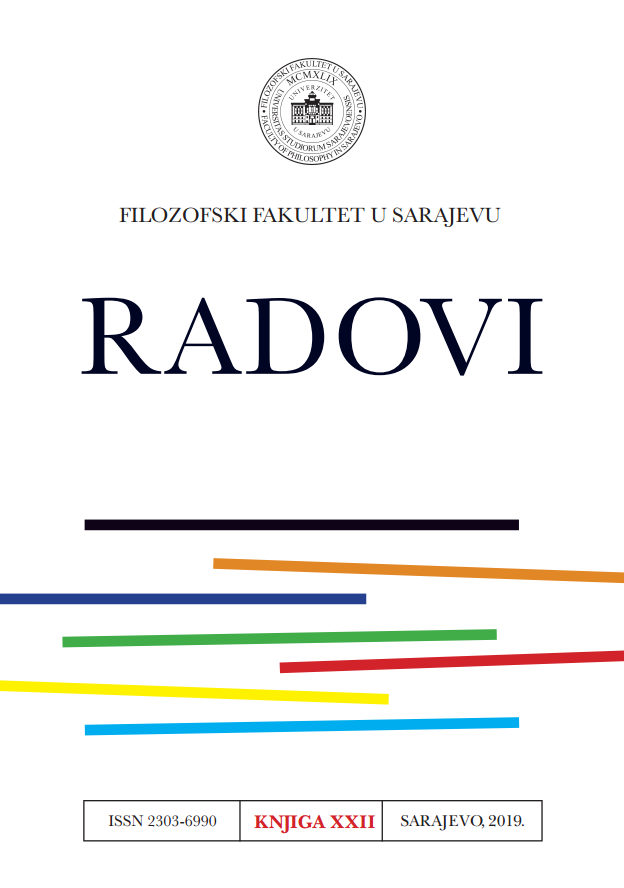 Copyright (c) 2019 Journal of the Faculty of Philosophy in Sarajevo / Radovi Filozofskog fakulteta u Sarajevu, ISSN 2303-6990 on-line
This work is licensed under a Creative Commons Attribution-NonCommercial-ShareAlike 4.0 International License.