THE CONTEMPORARY FRENCH OF THE SUBURBS, A FRENCH LINGUISTIC PHENOMENON / LE FRANCAIS CONTEMPORAIN DES CITÉS, UN PHÉNOMÈNE LANGAGIER FRANÇAIS
Alma Sokolija

University in Sarajevo, Faculty of Philosophy / Univerzitet u Sarajevu, Filozofski fakultet
Keywords:
contemporary French of the suburbs (FCC), young people's language, sociolinguistics, interlanguage
Abstract
We start from the hypothesis of Jean-Pierre Goudaillier (Goudaillier, 2003) that the language of the young people of the French suburbs, especially those of Paris, represents a new vernacular with a strong identity function. It develops in the suburbs of the big cities and the author gives it the name the contemporary French of the suburbs (CFS or FCC, in French). It makes us think of William Labov's black-American vernacular (BAV) (Labov, 1993). The emergence of this interlangue brings up many debates among linguists and sociologists around its causality. Our objective is to demonstrate that this linguistic manifestation is the consequence of the socio-economic situation of these speakers and not that this language is the cause of their marginal situation. Finally, we will give a brief overview of the form of this language, which lives in osmosis with the French spoken language.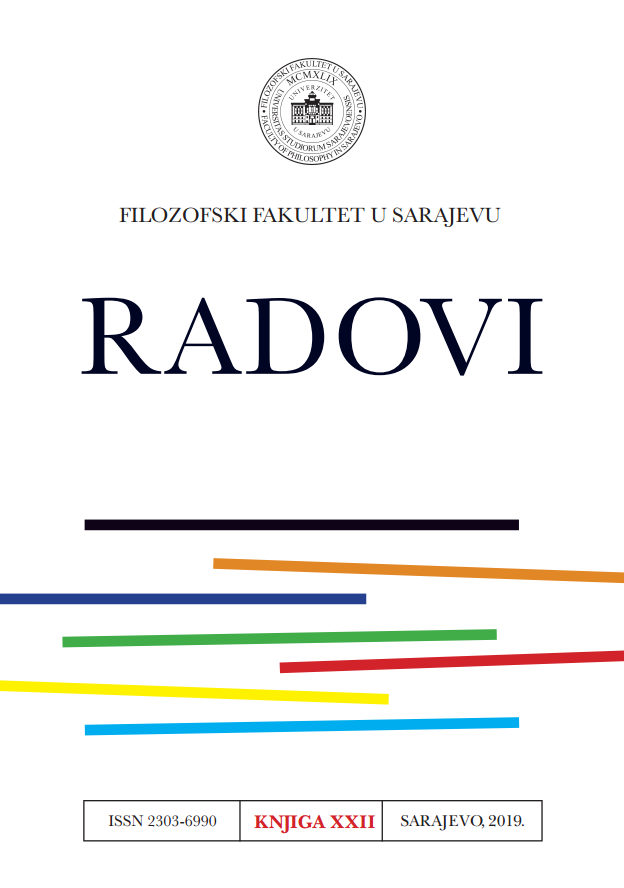 Copyright (c) 2019 Journal of the Faculty of Philosophy in Sarajevo / Radovi Filozofskog fakulteta u Sarajevu, ISSN 2303-6990 on-line
This work is licensed under a Creative Commons Attribution-NonCommercial-ShareAlike 4.0 International License.