NACIONALNI BIBLIOGRAFSKI UNIVERZUM U 21. STOLJEĆU
Book Review / Prikaz
Lejla Kodrić Zaimović

University in Sarajevo, Faculty of Philosophy / Univerzitet u Sarajevu, Filozofski fakultet
Abstract
Book Review:  Hajdarpašić, Lejla, 2019. Nacionalna bibliografska kontrola u digitalnom okruženju. Sarajevo: Asocijacija informacijskih stručnjaka – bibliotekara, arhivista i muzeologa.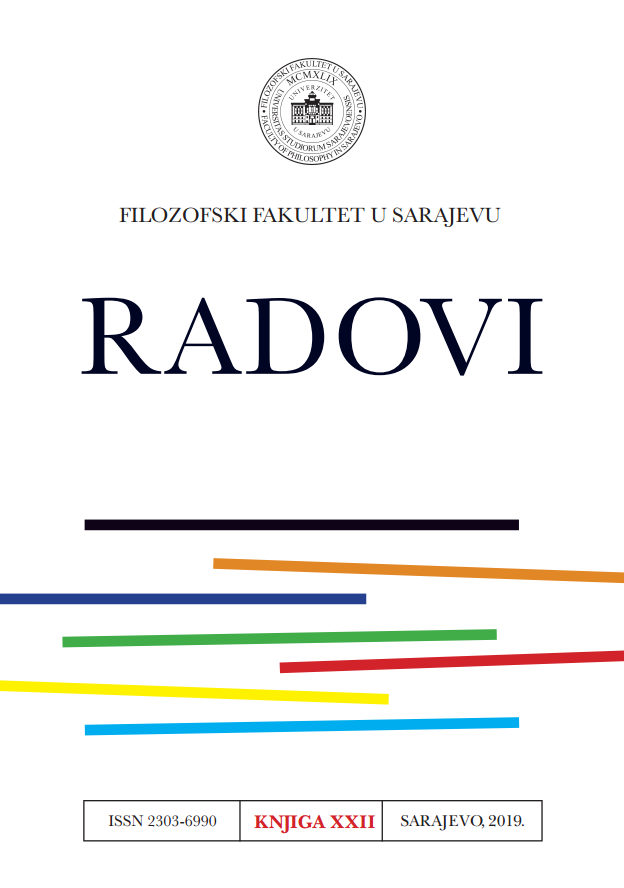 Copyright (c) 2019 Journal of the Faculty of Philosophy in Sarajevo / Radovi Filozofskog fakulteta u Sarajevu, ISSN 2303-6990 on-line
This work is licensed under a Creative Commons Attribution-NonCommercial-ShareAlike 4.0 International License.