COMEDY DELL 'ARTE STILL LIVES: THE PHENOMENON OF COMEDY DELL 'ARTE IN THE CONTEMPORARY THEATRE / KOMEDIJA DELL'ARTE JOŠ UVIJEK ŽIVI: FENOMEN KOMEDIJE DELL'ARTE U SAVREMENOM POZORIŠTU
Aida Copra

Sorbonne University in Paris / Sorbonne Université
Keywords:
contemporary theatre, commedia dell'arte, comedy of improvisation, masks, Carlo Boso
Abstract
The restoration of the phenomenon commedia dell'arte emerges in the contemporary theatre in the beginning of the 20th century. Some of the noteworthy actors-authors and directors of the 20th century introduce their own work based on the system and methods of the dell'arte comedians. This system regards to body techniques (in all its aspects), improvisation, masks, epitomised characters and their development and evolution in the contemporary age. They revitalise a theatre where the actor is the "master" of everything. Speaking of its successors, we want to point out that certain aspects ofcommedia dell'arte are still present in the contemporary theatre through different forms: commedia dell'arte as a theatre of the actors (the need for a strong technical and cultural preparation of the actor who is the only genuine artist on the stage and who is aware of what he or she can accomplish with his/her artistry through words, movements or mime), commedia dell'arte as a harmony of a language expression (sound, rhythm, grammelot), commedia dell'arte as a theatre convention (a theatre as a system of signs that are articulated owing to technical and linguistic use of a mask). On the other hand, analysing theatre creativity by Carlo Boso, we want to emphasise that commedia dell'arte does not only have an effect, but also its tradition is reborn by adjusting itself to the new sensibility and new vision of the world created by the contemporary man. "Commedia dell'arte still lives".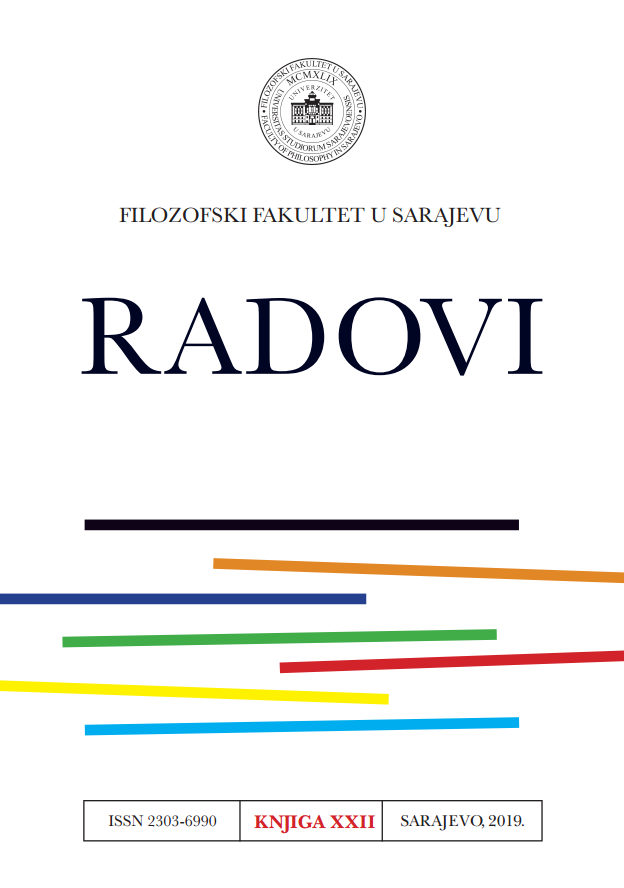 Copyright (c) 2019 Journal of the Faculty of Philosophy in Sarajevo / Radovi Filozofskog fakulteta u Sarajevu, ISSN 2303-6990 on-line
This work is licensed under a Creative Commons Attribution-NonCommercial-ShareAlike 4.0 International License.