POETRY OF KHALIL HAWI AS PHILOSOPHY OF CULTURE / POEZIJA HALILA HAVIJA KAO FILOZOFIJA KULTURE
Mirza Sarajkić

University in Sarajevo, Faculty of Philosophy / Univerzitet u Sarajevu, Filozofski fakultet
Keywords:
Contemporary Arabic poetry, Intertext, Symbol, Tammuz, Sindbad,, Khalil Hawi
Abstract
This paper analyses the poetry of Khalil Havi, one of the most prominent contemporary poets of the Arab world. The Arab culture reform is considered the central idea of Havi's poetry. This idea is depicted through the poetic reactivation of the Tammuzian myth, the resemantization of Sindbad's travels, intertextuality with the poetry of T.S. Eliott and ultimately through the bridge symbol as the most important motif through which Havi speaks of (im)possibilities of transcultural openness and absolute freedom.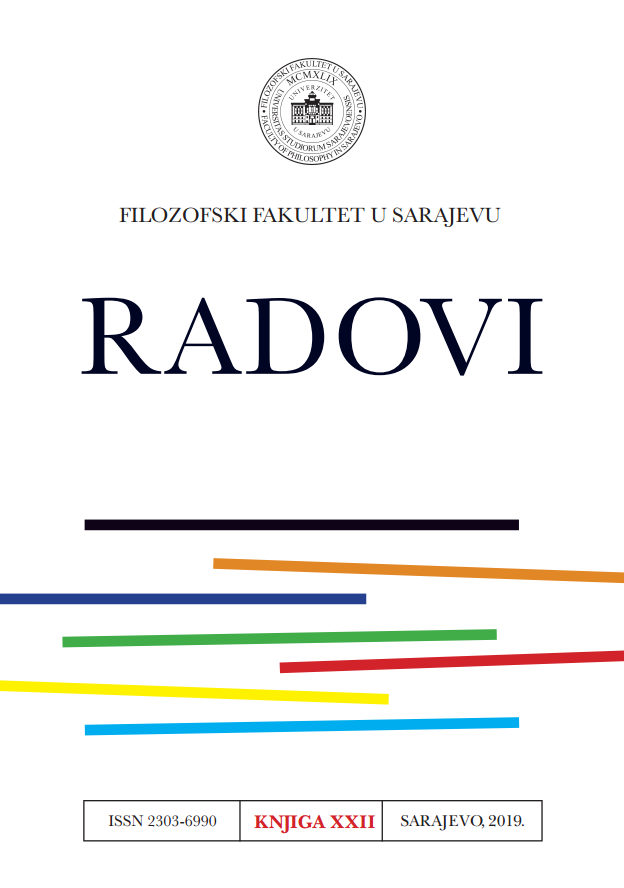 Copyright (c) 2019 Journal of the Faculty of Philosophy in Sarajevo / Radovi Filozofskog fakulteta u Sarajevu, ISSN 2303-6990 on-line
This work is licensed under a Creative Commons Attribution-NonCommercial-ShareAlike 4.0 International License.