CHARACTERISTIC SYNTAGMS IN CUBA'S COLLECTION OF POEMS FROM 1893 / KARAKTERISTIČNE SINTAGME U KUBINOJ ZBIRCI PJESAMA IZ 1893. GODINE
Keywords:
syntagms, rhythmic-metric patterns, Ludvík Cuba, Songs and undersongs from Bosnia and Herzegovina
Abstract
In this paper the characteristic syntagms in Songs and undersongs from Bosnia and Herzegovina are considered. This collection of lyric poems, ballads and romances was made in 1893 as the result of the four-month fieldwork of Czech melographer Ludvík Cuba on the collection of oral lyrical and lyric-epic songs in the Bosnian-Herzegovinian area. The aim of this paper is to determine and illustrate those syntagms that are distinguished by a high frequency in Cuba's collection of songs, and because their appearance is conditioned by the oral explanations that are reflected above all in correlation with metric-rhythmic patterns. Therefore, in this work, as characteristic syntagms, congruent substantive syntagms, non-congruent substantive syntagms, bound syntagms in which the governing member is a meaning incomplete verb, syntagms with a closer object and independent syntagms are extracted.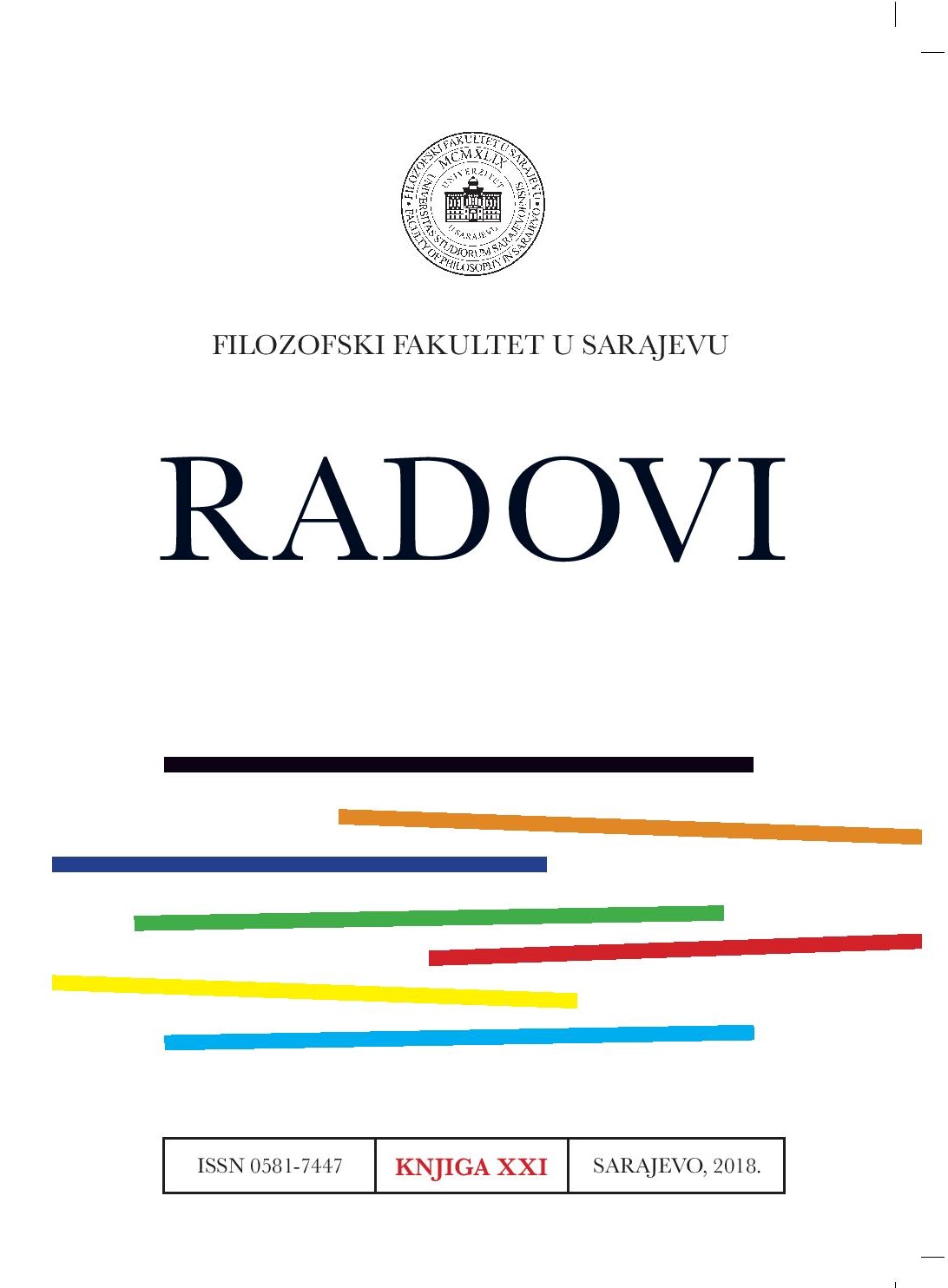 Copyright (c) 2019 Journal of the Faculty of Philosophy in Sarajevo
This work is licensed under a Creative Commons Attribution-NonCommercial-ShareAlike 4.0 International License.